A Bird's-Eye View Of Verteuil-Sur-Charente
Created: Sunday, 16 June 2019
Written by Christophe GUAY
As a gift of sympathy for now being half a century in age my family offered me a flight from Angoulême over the beautiful village of Verteuil-Sur-Charente where I happen to live.
Making our way down the N10 to Angoulême Aeronautic club we were met by Laurent Sayettat our pilot for the morning with over 400 hours of flying experience.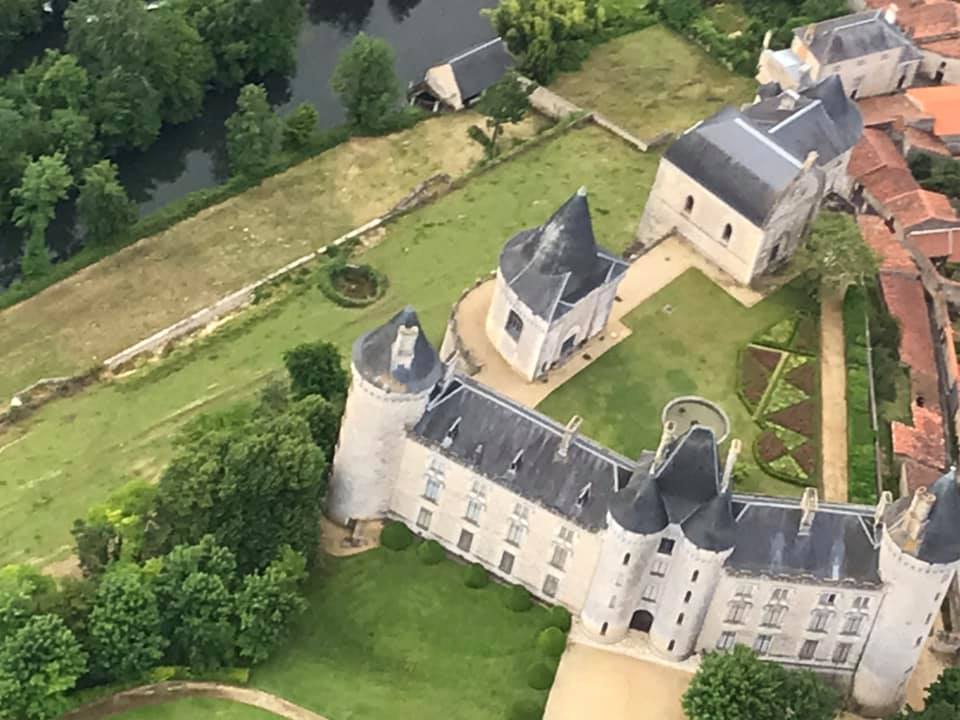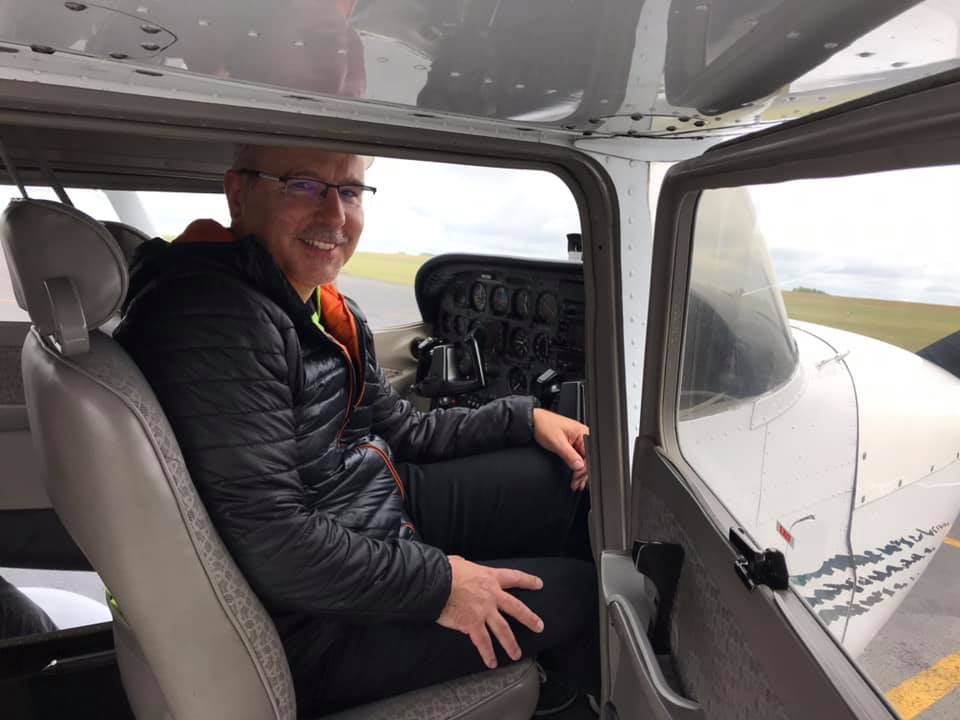 The fact that he was wearing open sandals did concern me although reassuringly no socks at the same time. He did joke that we would be able to fly up to Verteuil-Sur-Charente and circle the ancient village and 'hopefully' make it back. Very reassuring with the 'hopefully'! Thankfully my 15-year-old daughter did not come in the end as I think his joke would have pushed her over the edge having being terrified already at the thought of entrusting a 4-seater single engine "Cessna 172" when she was flying out that afternoon in a twin propellered Flybe craft from Limoges airport. Instead I was joined by my partner and octogenarian, adventurous mother.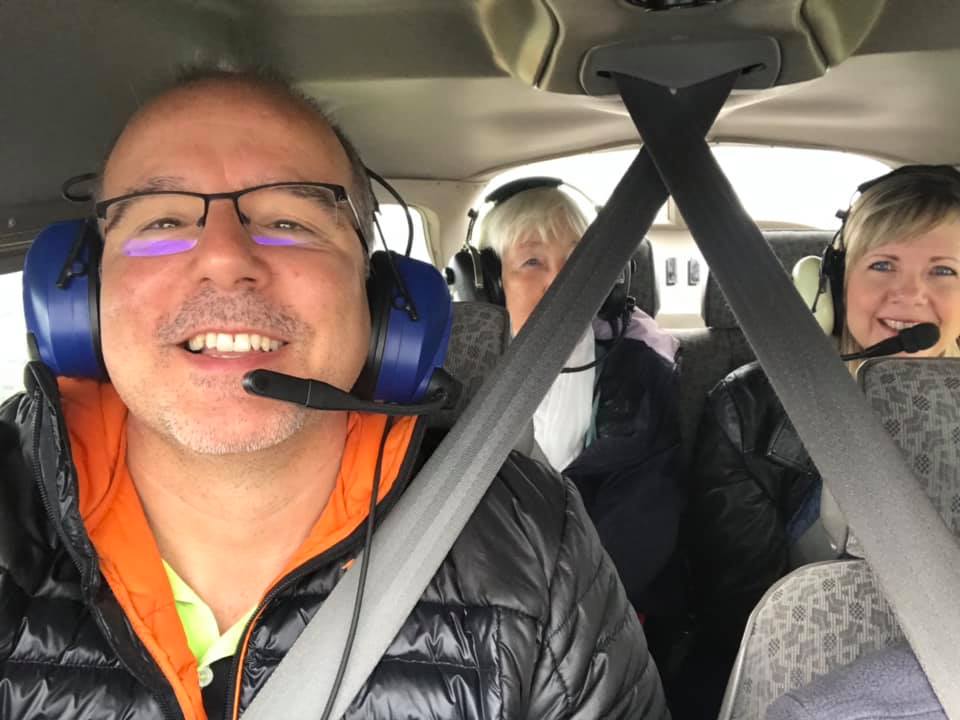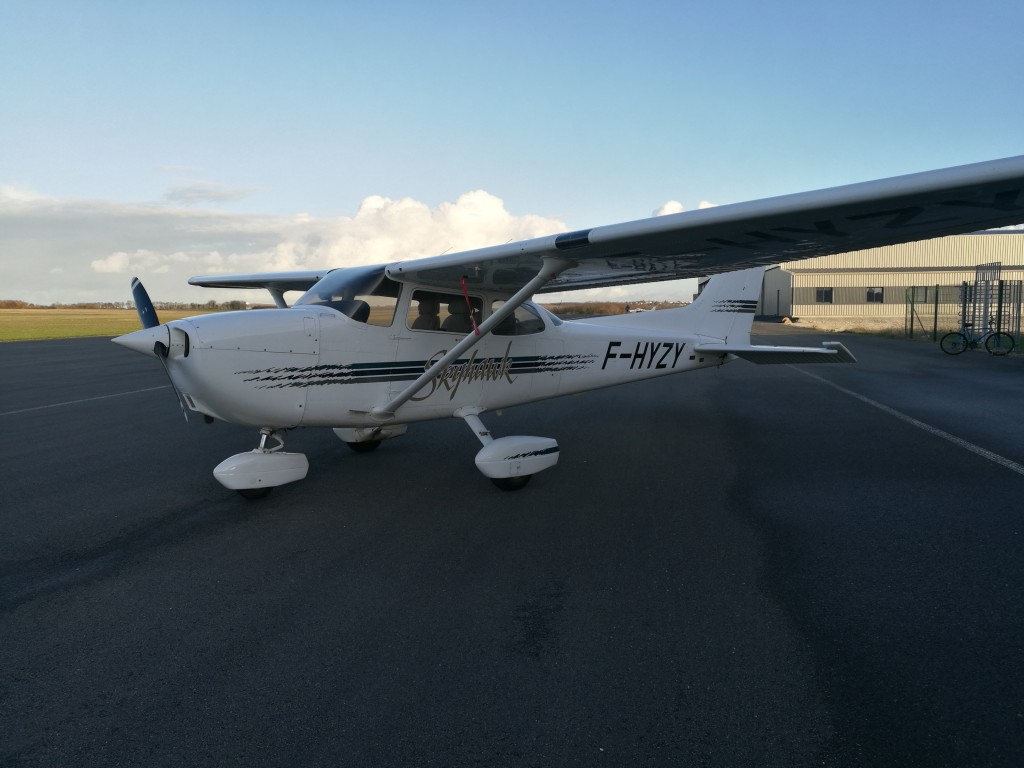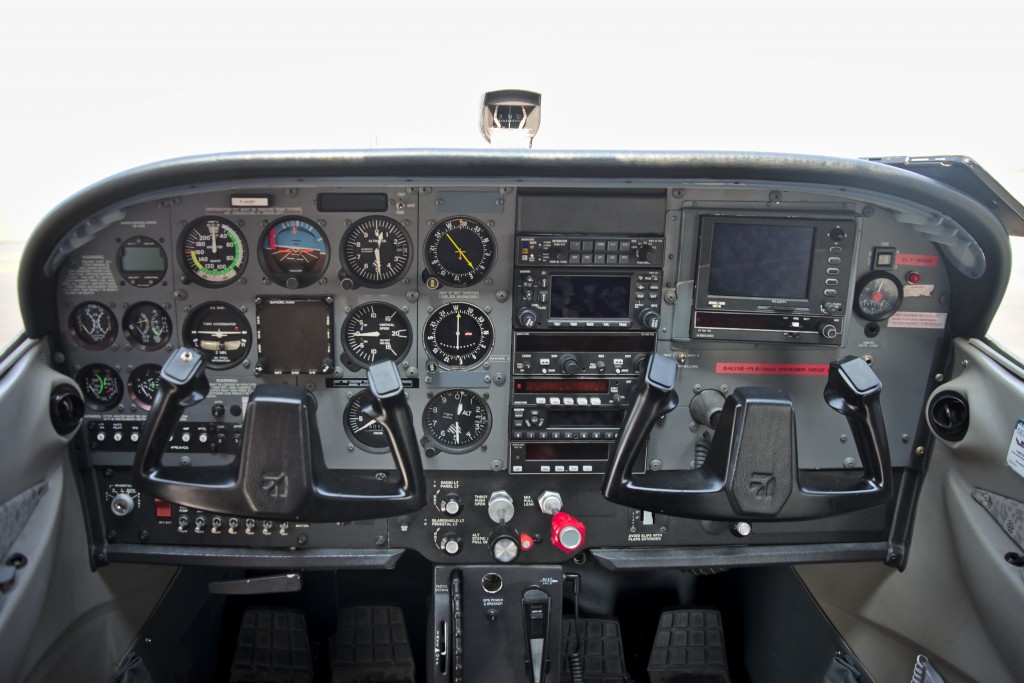 Weather conditions were great, little wind, high clouds and clear views, the only challenge was getting my mother into the plane with a dodgy left knee! Mission accomplished and now with headsets on, seatbelts fastened the preliminary checks could take place (including notification of where to find a "sick bag" if required!). Angoulême airport is now very quiet with Ryanair not having served it for a decade. This meant the runway appeared huge for our little aircraft lost on a huge expanse of concrete and in fact our pilot confirmed that all we required was one third of its length.

Take-off was as smooth as an eel and within what seemed like minutes we were following the N10 at 220 km/h and 1200 feet above sea level. Seeing familiar landmarks in this part of the Poitou-Charentes, an area where I have lived and worked for over 16 years, was fascinating from this perspective. The huge expanse of woodlands, planted fields, farms, villages and country lanes all interspersed by the winding river Charente. Approaching Verteuil was thrilling, my village and the view of the famous château standing proud above the village and river Charente was breath-taking. Time allowed Laurent to circle the village 5 times enabling us all to take-in the amazing experience. We could also clearly see our house and garden, much to my astonishment demarked by a huge 50 with 3 hearts spray-painted on the lawn by my daughters. This was a lovely touch although my thought was will that take long to remove when I cut the grass.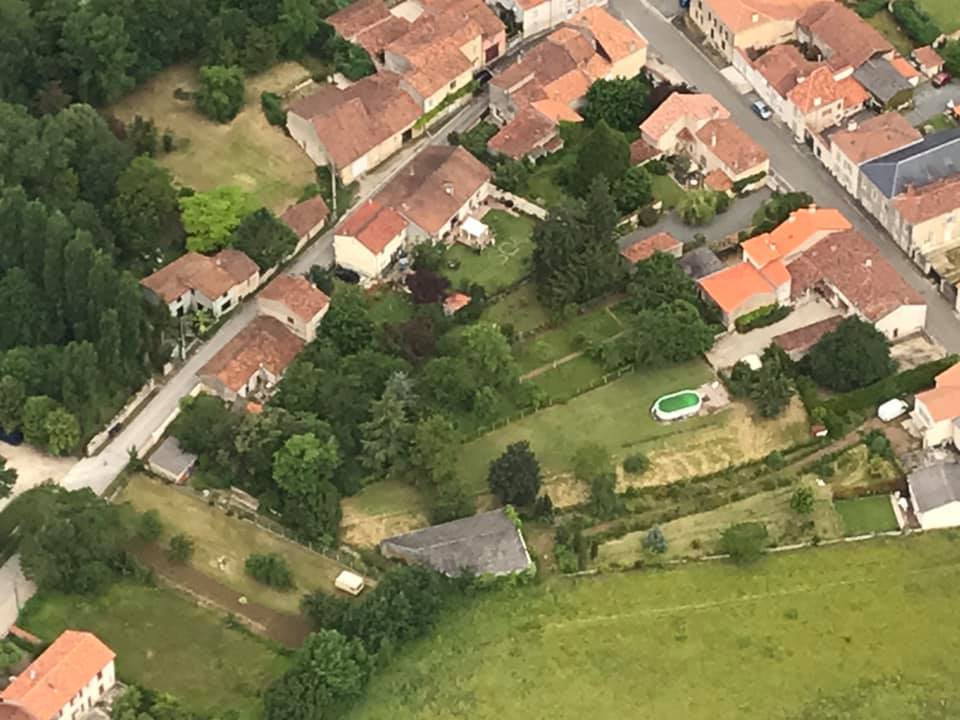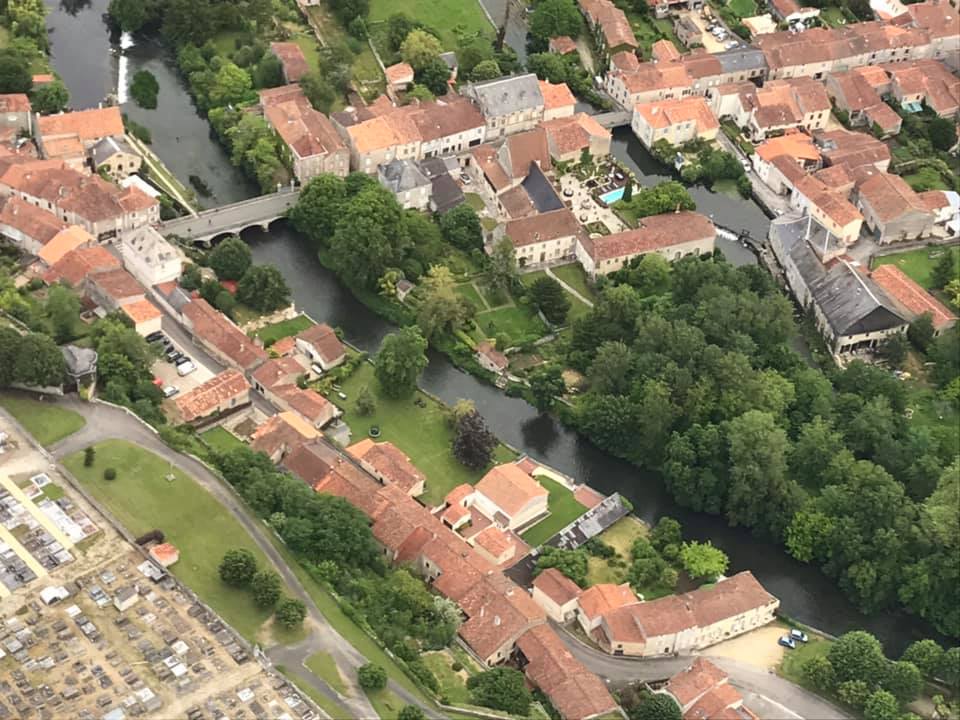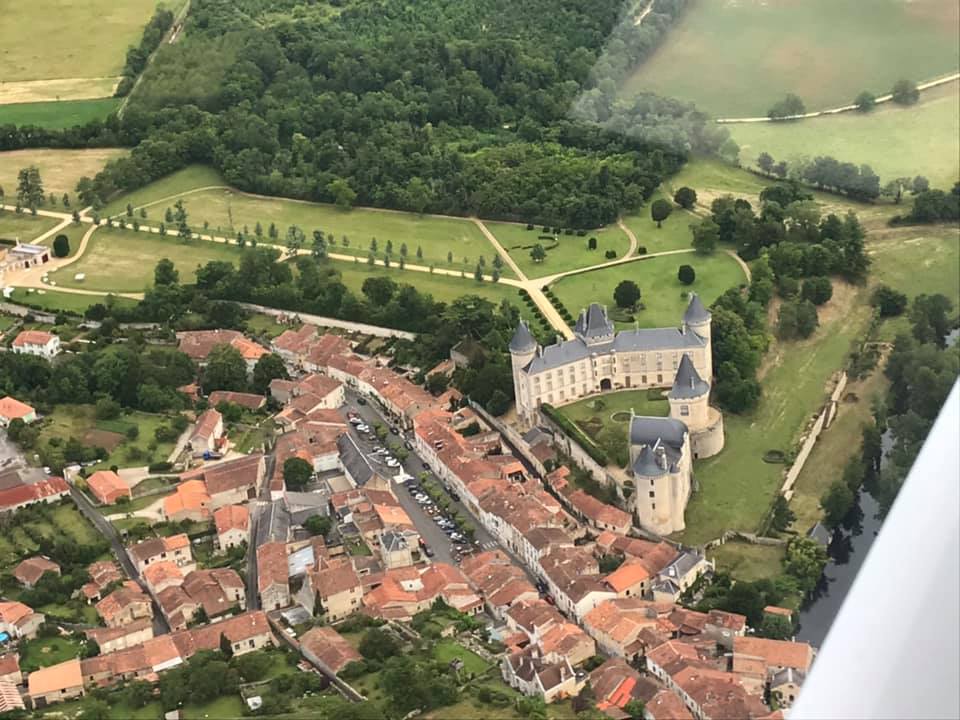 After the 5 circles over the village (click here for properties for sale near Verteuil) the return to the airfield was equally as exciting as we took a different route, further to the East, taking in other villages and closer to Angoulême the military training ground in the 'Braconne' forest. Fortunately, no shooting or training takes place on a Saturday so we were safe to fly close-by. A landing as soft as candyfloss on the huge runway brought a wonderful experience to an end. My immediate thought was……. now to remove my mother from the plane. (For information purposes an elegant and swift reverse manoeuvre, with a straight left leg did the trick).
This was certainly an experience of a lifetime which I will never forget and would recommend to anybody. If you would like any more information you can click here.
Our flight plan over Verteuil-Sur-Charente :