What Visas Do U.S. Citizens Need to Move to France?
Created: Thursday, 14 March 2019
Written by Christophe GUAY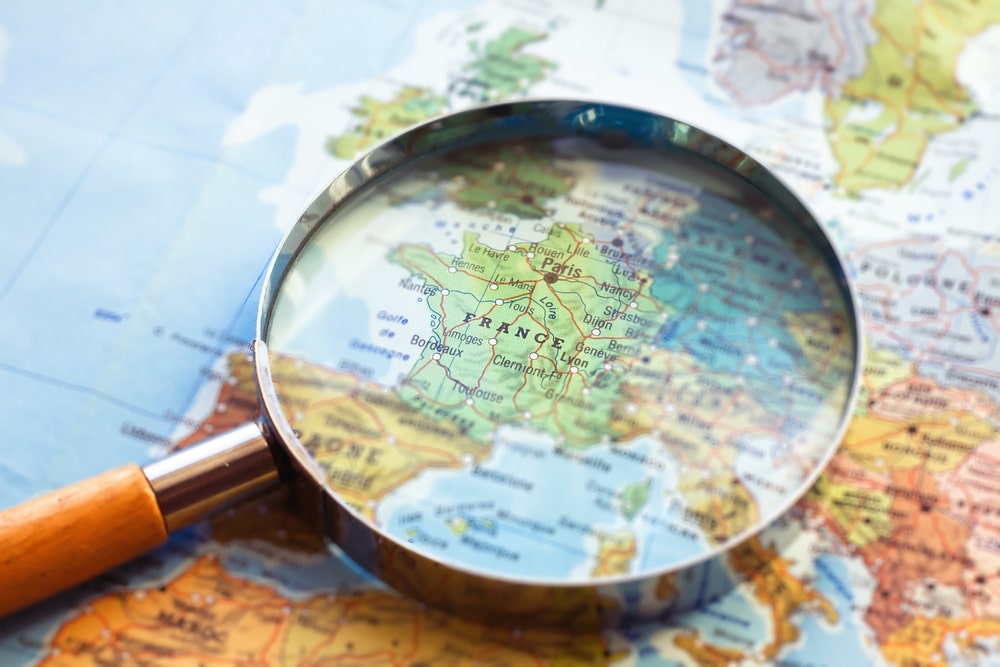 What Visas Do U.S. Citizens Need to Move to France?
Are you planning a move to France? Depending on how long you want to stay and what you want to do in France, you may or may not need a French visa. There are several different types of visas that the French government requires U.S. citizens to hold. We'll break down the different types of visas U.S. citizens can obtain depending on their goals for living or working in France.
When You Don't Need a Visa
If you only plan on being in France for less than 90 days to visit or tour, you do not need to hold a visa as long as your passport is current. However, journalists and diplomats will need to get a visa.
If you are a salaried employee who plans on working in France, you will need to obtain a work permit from the French labour authorities before entering the country. The work permit replaces a visa.
For everyone else who wishes to move to France or stay there past the 90 days, they can obtain the following visas. The first thing you'll need to do, however, is to visit the nearest French Consulate in your state. You can find a list of French Consulates here. You will have to apply for the visa before entering France. If you think you can visit France and then try to apply for the visa after you've already moved, you could get into serious trouble with the French authorities.
Work Visas
Work visas are one of the most common visas U.S. citizens use to move to France. These can be challenging to obtain though because you will need to find a job before you can get a French work visa. Once you get a job in France, the authorities at the French Labour Ministry will have to approve your work contract. But if you plan on bringing family members with you, your French employer will have to file for your members at the same time they file for you. You'll need to pay a fee of about $100 and fill out several application and residency forms to get approved. It typically takes about three weeks to get approved for a work visa.
Spouse Visas
One of the easiest ways to move to France is to marry a French citizen and apply for a spouse visa. Once you get married, you can obtain a 12-month visa, but you'll have to register at the Immigration Office within three months of moving to France with your spouse. The 12-month visa technically counts as a residency card. Processing time for this visa takes about three weeks. You don't have to pay a fee for the application, but you will need several documents to prove your eligibility, including both an English and French marriage certificate, a residence form, spouse visa application form, and documents proving that your spouse is a French citizen.
Visitor Visas
You can apply for a visitor visa if you plan on staying in France for longer than 90 days, but you don't have a job in France yet, a French spouse, and you aren't attending school in France. Visitor visas take at least one month to process, and they are more complicated to get than the other visas listed here. You'll have to fill out several extensive questionnaires and application forms, and you'll need several letters:
● A letter promising you won't take a French job.
● Proof that you can support yourself in France.
● Proof of earnings.
● Proof that you have medical insurance.
● Proof that you have a place to live in France.
● $100 for the processing fee.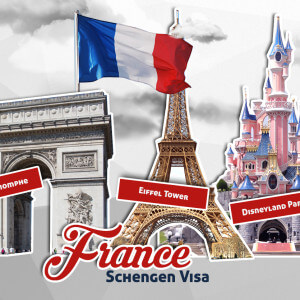 Au Pair Visa
Students between the ages of seventeen and thirty can apply for an Au Pair Visa. The visa lasts for up to one year, and you'll need to fill out a series of applications, and also obtain an au pair contract approved by the French Ministry of Labour. Your intended host family will also need to furnish you with a letter proving your au pair status, and you'll be required to sign up for French language courses once you enter the country.
Student Visas
Student Visas are one of the cheapest and quickest French visas you can get. All you'll need is $50 for the processing fee, and they only take about two weeks to complete. You'll need several forms, including proof of enrollment, proof of airline reservations, a financial guarantee, and other forms from Campus France proving your status as a French student.
French visas only last for 12 months. At least two months before your visa is set to expire, you must apply for a residency permit. The residency permit gives you official permission to stay in France for longer than 12 months.
To get a residency permit, you'll need an employment contract, proof of address, and documents to prove your ability that you can support yourself financially. Once you've been in France for five consecutive years, you can apply for permanent residency.
Moving to France isn't easy, but it's worth it when you love the country and the people there. Always have several copies of your official documents stored in a safe and secure place, and consider using the services of a reputable and reliable international moving company to make your move to France less stressful.