Craft Ale Production In The Charente
Created: Wednesday, 30 May 2018
Written by Christophe GUAY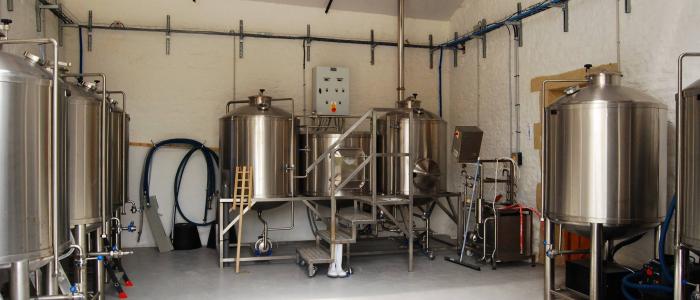 The Poitou-Charentes or Nouvelle-Aquitaine region as we should now refer to it, is well known for its Cognac, pineau and fine wines. However, Craft Ales?? Maybe in the not too distant future a little known micro-brewery in the Charente countryside will proudly be known further afield. "CharentAles" started brewing 18 months ago once the old stone house and barn had been renovated.
The brewery founder, David Parfitt,
has attention to detail down to a tee. As a micro-biologist David knows the importance of utmost cleanliness and hygiene. The selection of the barley, malt and hops as well as the water quality (regularly sent back to the UK to be analysed ensuring the famous Burton-On-Trent 'standard') is taken very seriously to ensure the perfect end product.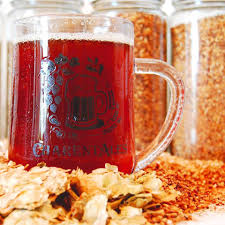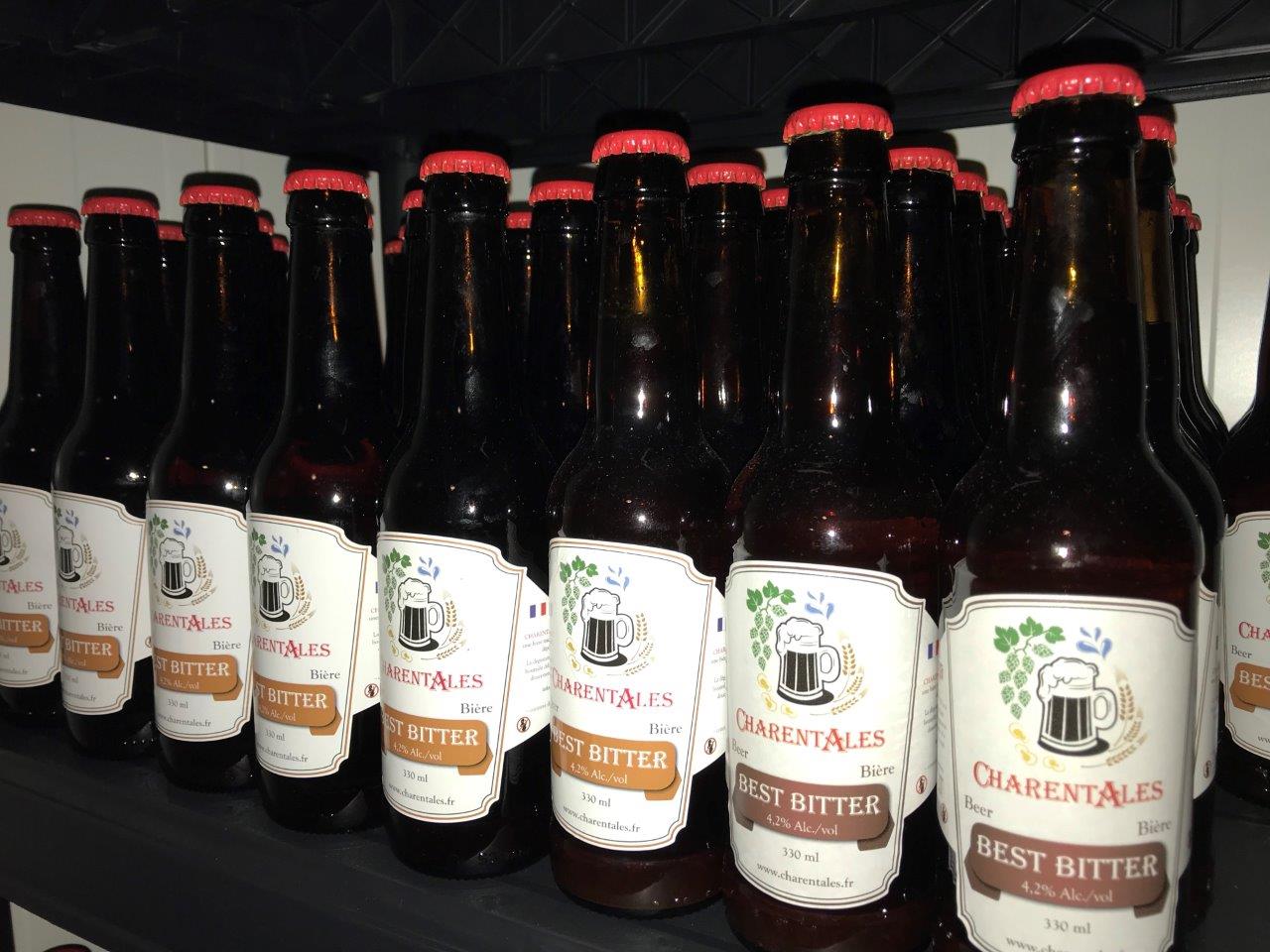 Regular tours are available throughout the year and I had the pleasure to be guided within a small group by Kara Jenkins-Parry. Kara works in the production of the ales from development through to the actual brewing process to bottling. Her knowledge and presentation were first class and fun making it a well worthy and fascinating experience. We were led through the entire brewery from the development lab (where small batches are made to test new ideas before scaling them up to full production of 800 litres at a time), the entrance hall (where Kara explained the choice of malted barley, wheat, hops and yeast selection and the water standards they apply) the brewing room and the bottling room. All done by hand under the strictest of hygiene standards.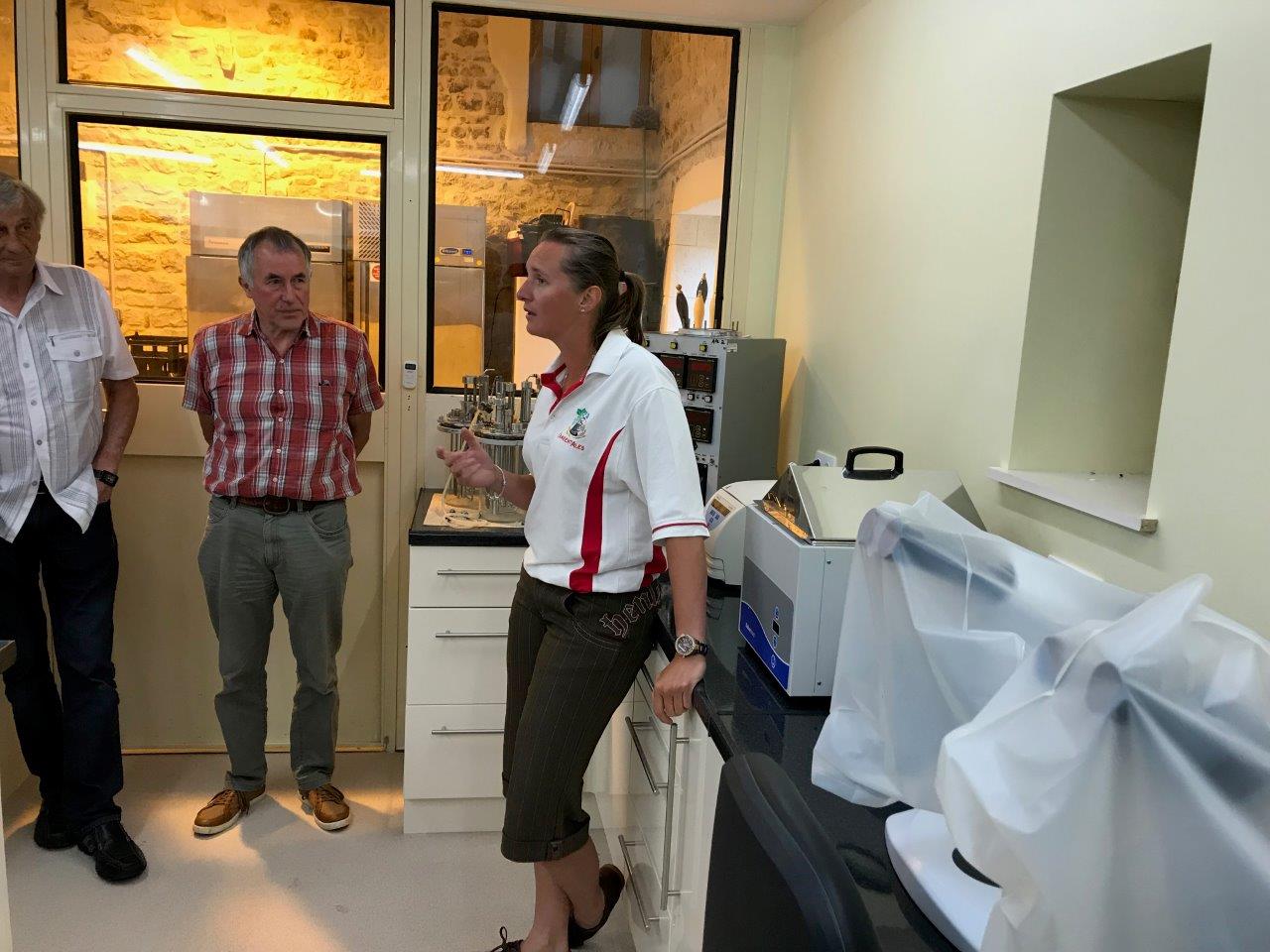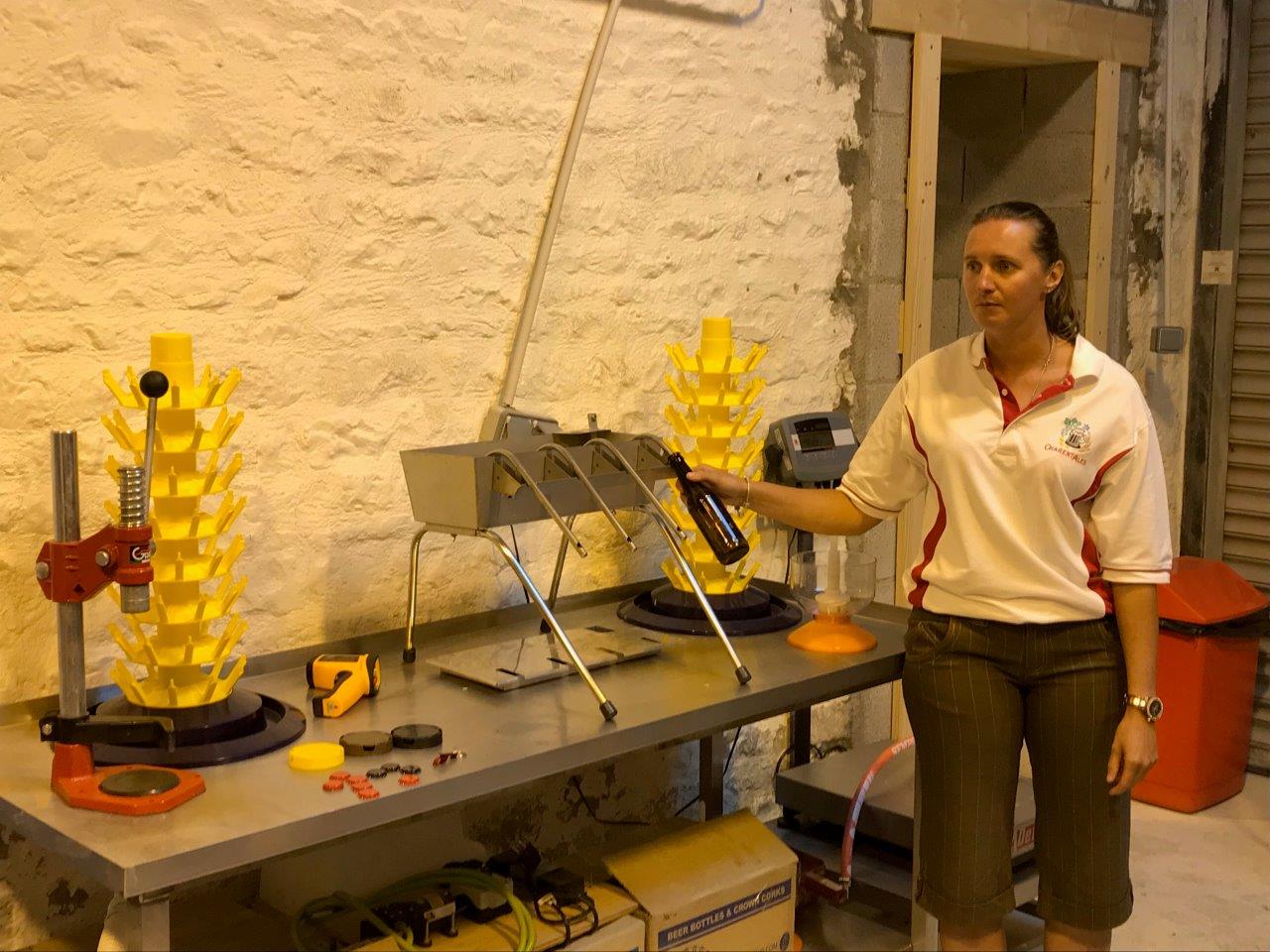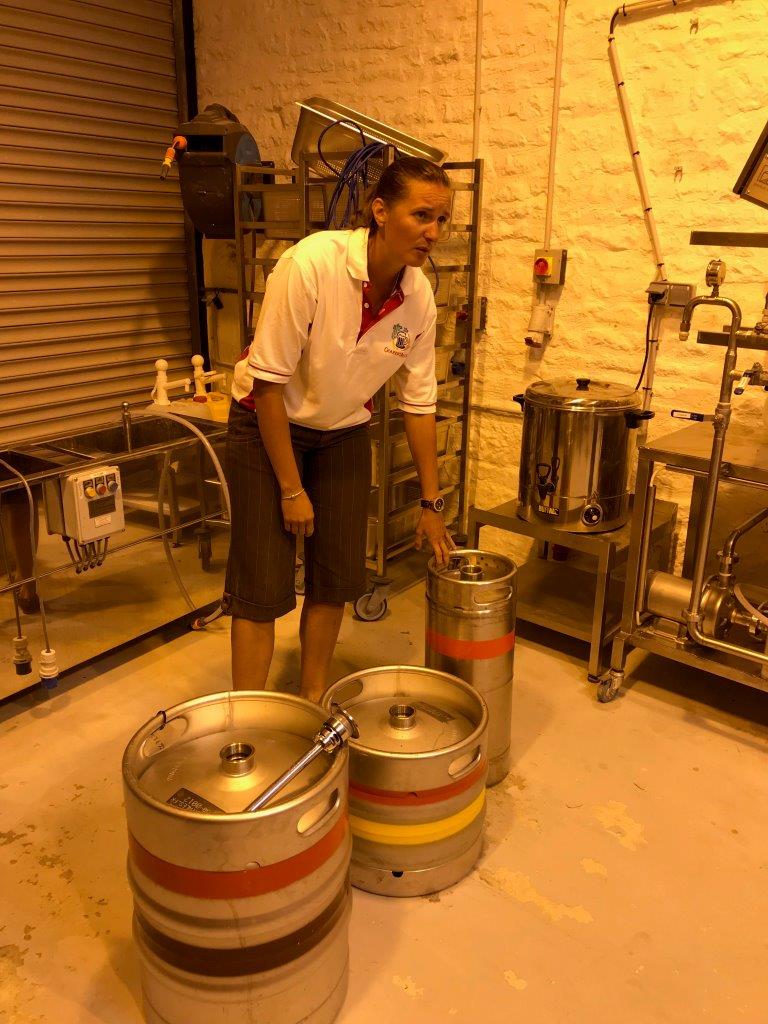 At the end of the tour we adjourned to the bar area where Steve Cripps lined up 3 of the craft ales for the group to sample. Cold Gold (3.8% abv) a light IPA style, a traditional Best Bitter (4.2% abv) and the darker Parfait Noir (4.0% abv) with its rich hints of chocolate/coffee.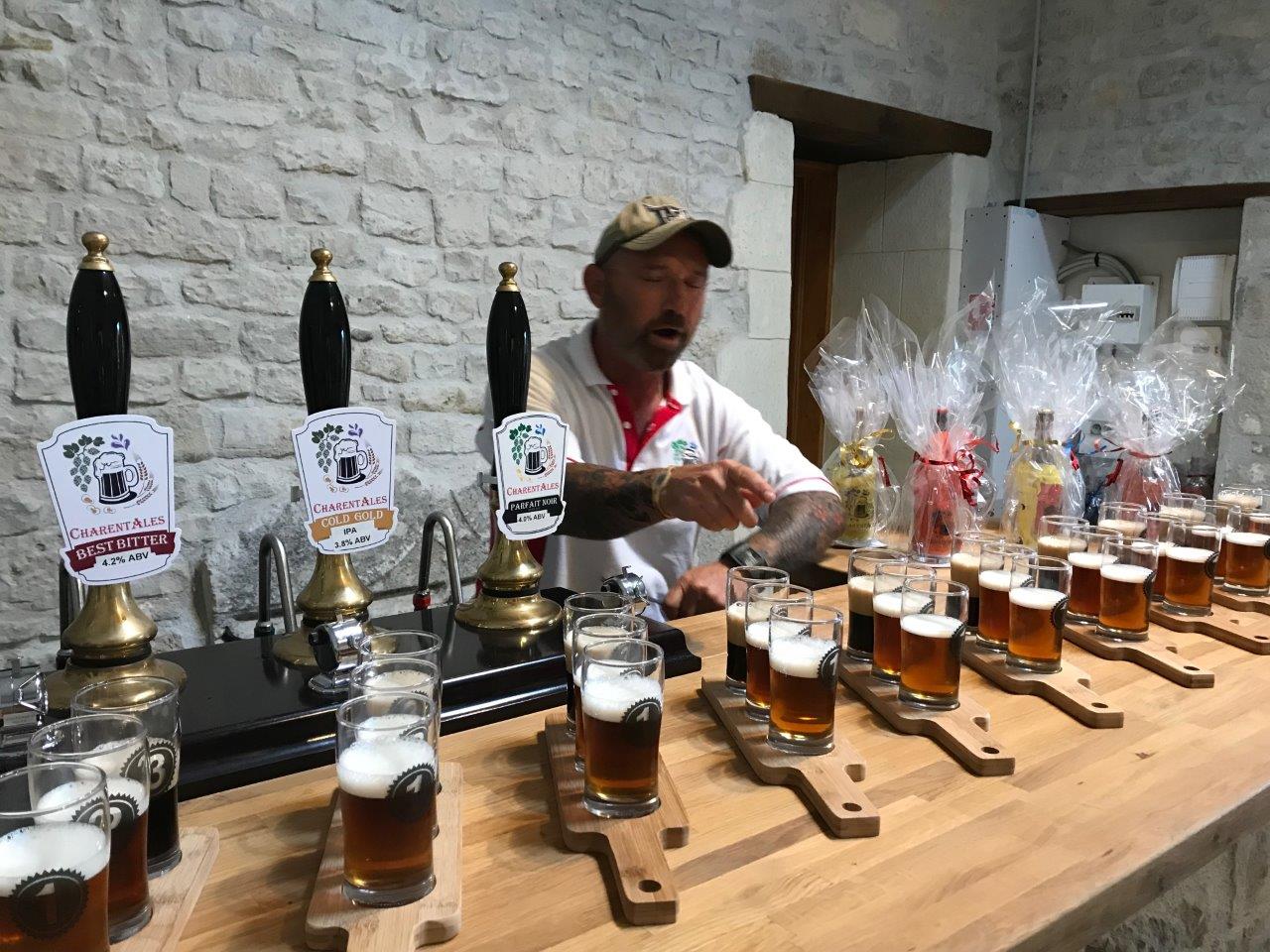 The range of beers are currently available locally in selected bars and restaurants and of course direct from the brewery itself in the form of bottles and various sizes of barrels. Fuller information of the beers, events and tours are available on the Facebook page and on the website.

A date for your diary: On Saturday 18th August Charentales will be celebrating their 'Grand Opening'. Throughout the day will be brewery tours in both French and English. You will also be able to enjoy a nice cold pint at the bar or purchase some ales to enjoy at home. To make the day even better they will be hosting a 'Marché Artisanal' where you will be able to try and buy local produce and products.